Leon 4 In Love Concert - April 13, 2007
HK Concert Pictures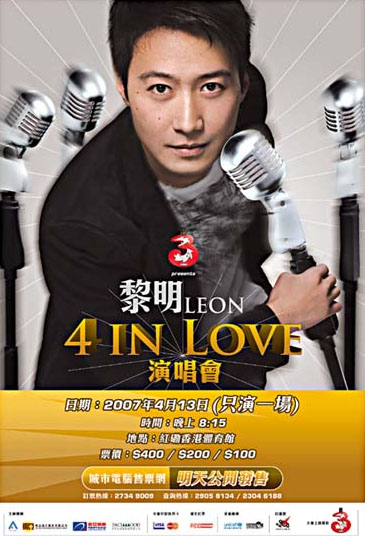 Leon had his concert at the HK Coliseum on April 13 (one show only!)
and donated all of his concert earnings to Unicef.
Pictures I took


Pictures I bought ...coming later
---
Created by Janice Lo


Created on June 4, 2007
Copyright (c) Janice Lo 2007. All Rights Reserved.


Back to Leon Lai's Place