Leon Now (2nd version)
Sony Music 495055.5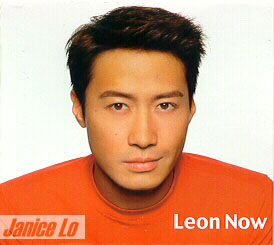 CD w/ 12 songs and also
includes a VCD w/ 6 MTVs:
"Sour", "I Love the Flower Scent But Not the Flower", "Transparent", "Sugar in the Marmalade",
"From Now On", "Prima-Donna" (not included on 1st version of "Leon Now").
The "Prima-Donna" MTV shows the production of the 2 Hutchison commercials.
Special transparent lyrics also included in 2nd version.
The 2nd version comes w/ a FREE poster, too!! ...a HUGE poster that's 30"x 40"!!!..it looks like this:

Created by Janice Lo
Back to Leon Lai's Place